Holisitic Dentisty in Naperville
Many people have concerns about dentistry here at Raina Dental Care we are proud to say we take into about any physical or emotional considerations to help every patient. If you are in Naperville and are looking for a professional and reliable Holistic Dentistry, we have all that your need. With many years of experience and a passion for providing exceptional service, you can rest assured that you will love the work we do. So whether you are in the Naperville historic district or have a view of the Millennium Carillon here at Raina Dental Care we have you covered. We believe that everyone deserves a smile to be proud of. We offer a range of services and affordable prices to offer our services to as many people in our community as possible. Put your trust in use to provide a smile as beautiful as the Naperville River Walk
Physical Considerations
While the field of holistic dentistry is new, thousands of dentists put these techniques into practice for the sake of their patients. Such methodology and safe procedures ensure patients are aware of the root cause of their issues. On another plus, taking into consideration the patient's lifestyle and nutrition, holistic dentists warrant that they can take a less toxic and harmful method to reach the desired result. Commonly applied by many alternative dentists, they prefer using extractions to avoid possible tooth-related diseases and opening the patient to more infections due to a root canal. Thus, tooth extractions are often considered safer, although a root canal is just as effective, to protect the patient from body-wide infections.
Emotional Considerations
Once in a holistic dentist's office, patients may be asked questions about their state of mind, emotions, or overall well-being leading up to their appointment or for a check-up. Dentists take the patient's answers into considerations to provide the best experience for your dental treatment. Oral health carries an immense amount of burden in order to keep the rest of the body healthy – therefore, any kind of pain or strain that a patient may be feeling can often be rooted in an underlying oral issue the patient never knew they had. Following a holistic dental treatment, patients may find that inner tensions felt before were relieved. Thus, putting the patients in a better state of emotional well-being following a simple dental treatment.
Spiritual Considerations
As many holistic dentists say, the teeth are related to organs, tissues, and glands along the body's meridians, and are energy channels through which the life force flows. As explained above, oral and dental health holds immense importance in the body – essentially channeling energy throughout your body. Why is this energy so important and how can we enhance it through holistic practices? This "life force" or energy, can naturally revitalize your body and holistic techniques stimulate it to be even more so. Many holistic dentists over a post-treatment recovery technique that can heal the mind and body, which is meditation. To further explain this connection between meditation and healing your body, many refer to this book known as "Meditation as Medication for the Soul" written by Rajinder Singh. The description of this book states, "This landmark book presents the proven benefits of meditation for spiritual, physical, mental, and emotional health; for improved brain function and performance; and for achieving balance, wellness, and pain management." At Raina Dental Care, patients can receive a free copy of this book following treatment, so be sure to stop by for an appointment and receive this book!
Your Comfort Is Our Priority
If the thought of having dental treatment leaves you anxious, talk to us about your sedation options. We use a variety of safe but effective sedation techniques that can help you relax while minimizing pain and discomfort. Caring for your teeth is one of the best ways to protect your overall health, and it doesn't hurt if you gain a beautiful smile in the process.
Other Services
In addition to providing first-class cosmetic treatment, we are also proud to offer emergency treatment and dental implants for our patients. So no matter your dental need give us a call first.
Who is Dr. Mandeep Raina
After serving her community with compassionate dental care for more than 14 years, Dr. Mandeep Raina firmly believes that there is a place for empathy in professional dentistry. She spends her professional time evaluating, diagnosing, and treating the physical condition of her patients, but she also takes the time to understand their fears and anxieties as it relates to dentistry and healthcare in general. She strives to create a more harmonious experience for every patient, overcoming dentophobia one patient at a time.
Contact Us for Fast Service
If you're ready to upgrade your dentures to the stability and natural appeal of implants, contact us today. We're interested in protecting your overall health and improving your quality of life through prompt attention to all of your dental needs. We'll help you pick the right treatment for your current dental condition. We are also proud to offer Cosmetic Dentistry, Veneers, Holistic Dentistry and Dental implants in the Joliet area.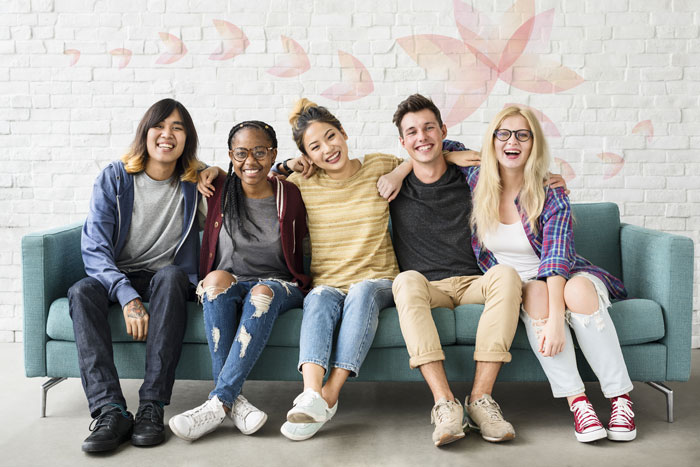 $59 Exam, X-Rays & Cleaning
(Regular price $280)
Offer valid in absence of gum disease. Patients with insurance receive insurance plan pricing. Call for details. Expires 1/31/19
FREE Ortho Consultation
Includes detailed exam and consultation for treatment. Patients with insurance receive insurance plan pricing. Call for details. Expires 1/31/19
$199 Zoom Whitening
Must complete paid comprehensive exam, x-rays, and cleaning. Offer valid in absence of gum disease. Patients with insurance receive insurance plan pricing. Call for details. Expires 1/31/19
FREE Implant Consultation
Includes detailed exam and consultation for treatment. Patients with insurance receive insurance plan pricing. Call for details. Expires 1/31/19